UI  /  UX /  Prototyping
Role: UX, UI, Visual Design, and Prototyping
Duration: 3 weeks
The Cary Collection is a department of the RIT Library that collects and archives books, type specimens, manuscripts, documents, and artifacts related to the history of graphical communication. The current website is outdated and hard to navigate. The goal of this project was to highlight the extensive collection of the Cary Collection as well as their Graphic Design Archive. Hopefully with the redesign, more students visit the collection.
The website doesn't reflect contemporary design trends and styles. It makes the user think that it is not updated regularly and that it's an in-active site. The site is also not responsive which is not ideal for its college aged users who browses with mobile devices. For a graphic design collection website, it doesn't reflect the beauty of its collection.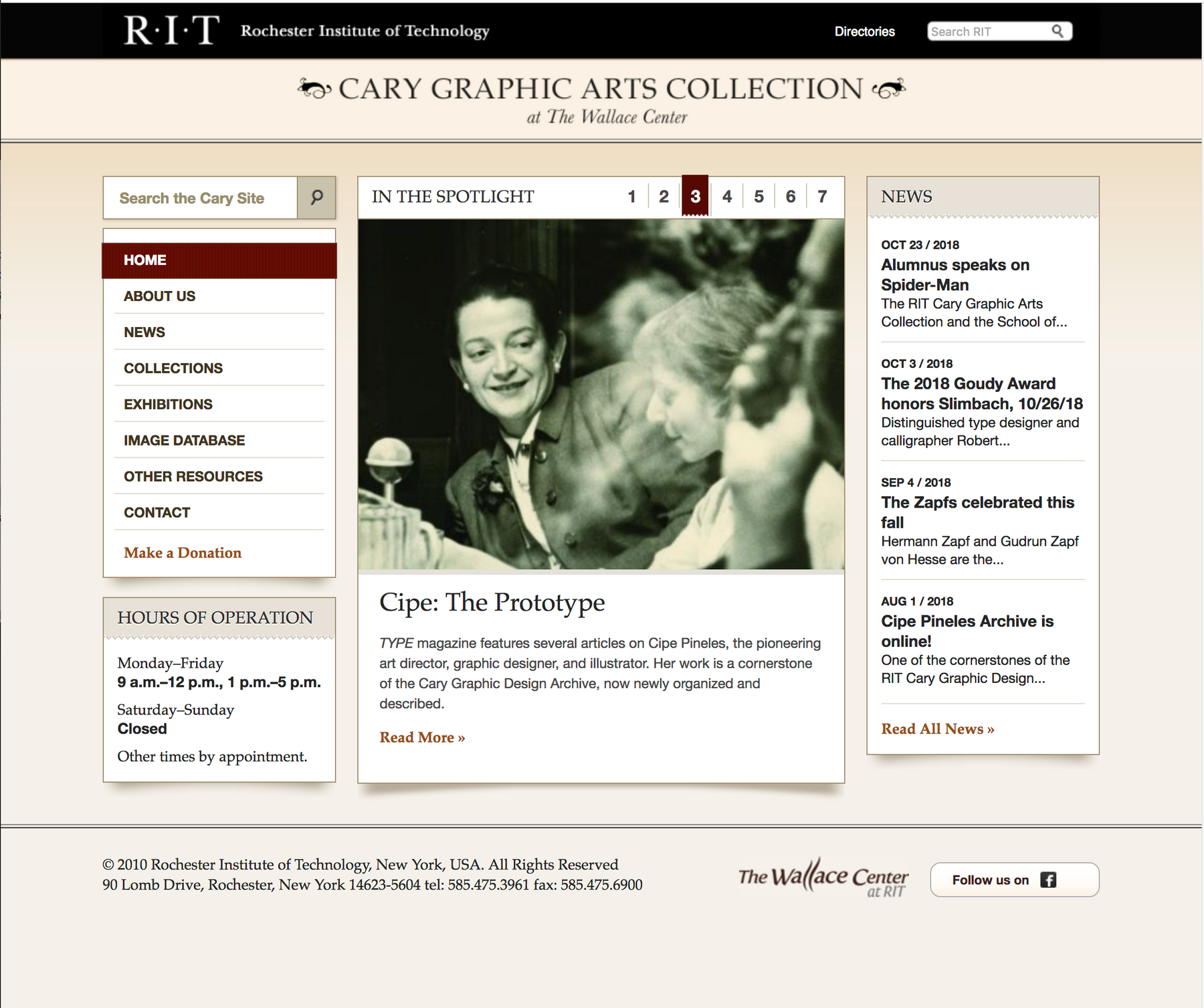 There a multiple links that are unnecessary since they lead to one-sentence pages that can easily be consolidated. There are also redundancies throughout the site. 

In my wireframes I focused on highlighting what was most important to the daily user which was the "Spotlight" carousel of new exhibitions they are showcasing. I used library sites as inspiration as well sites of famous museums. I wanted the collection to speak for itself so I planned on not having a lot of text with the pictures of the collection. I felt my initial designs were too bulky and also needed more contrast in the hierarchy.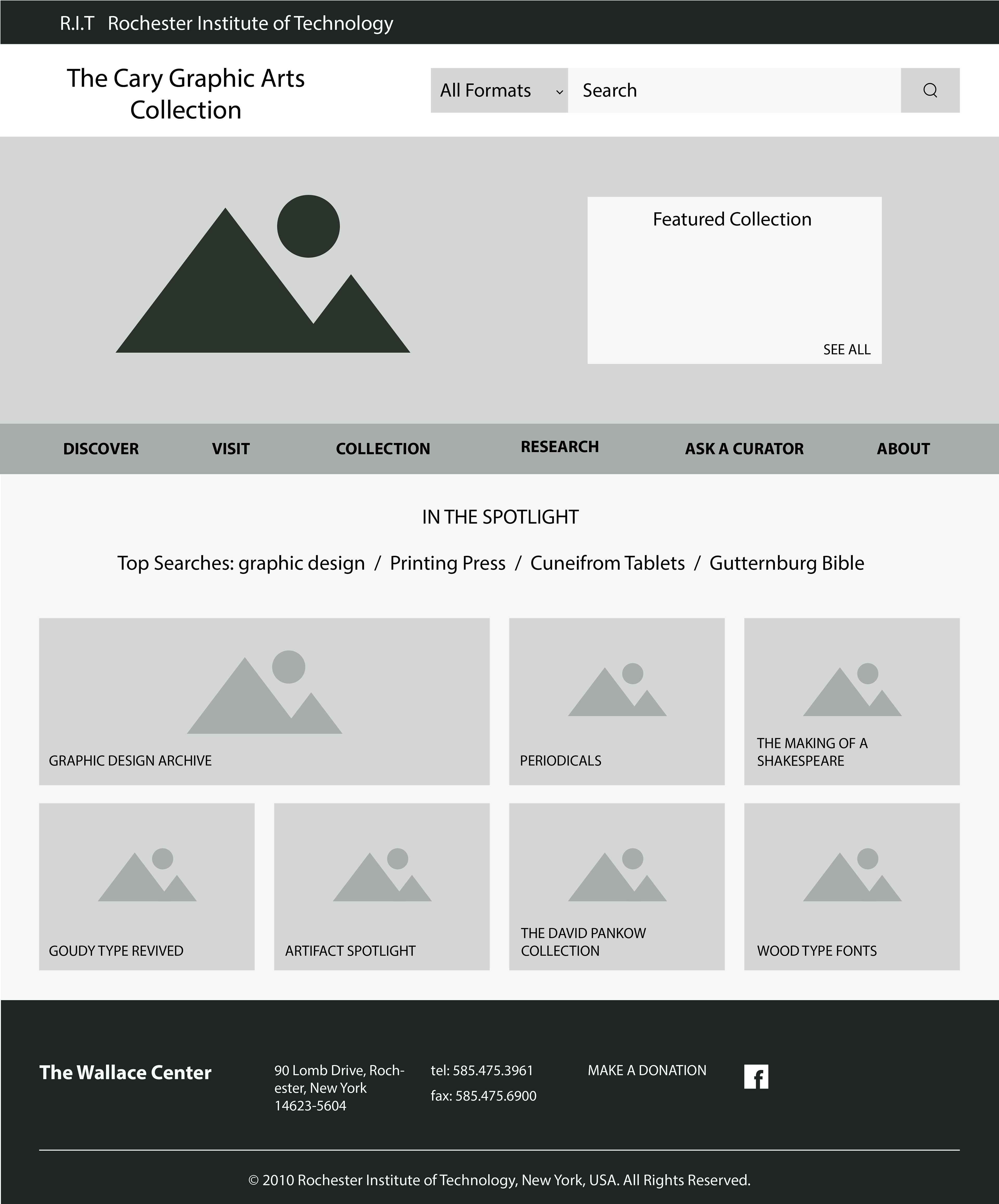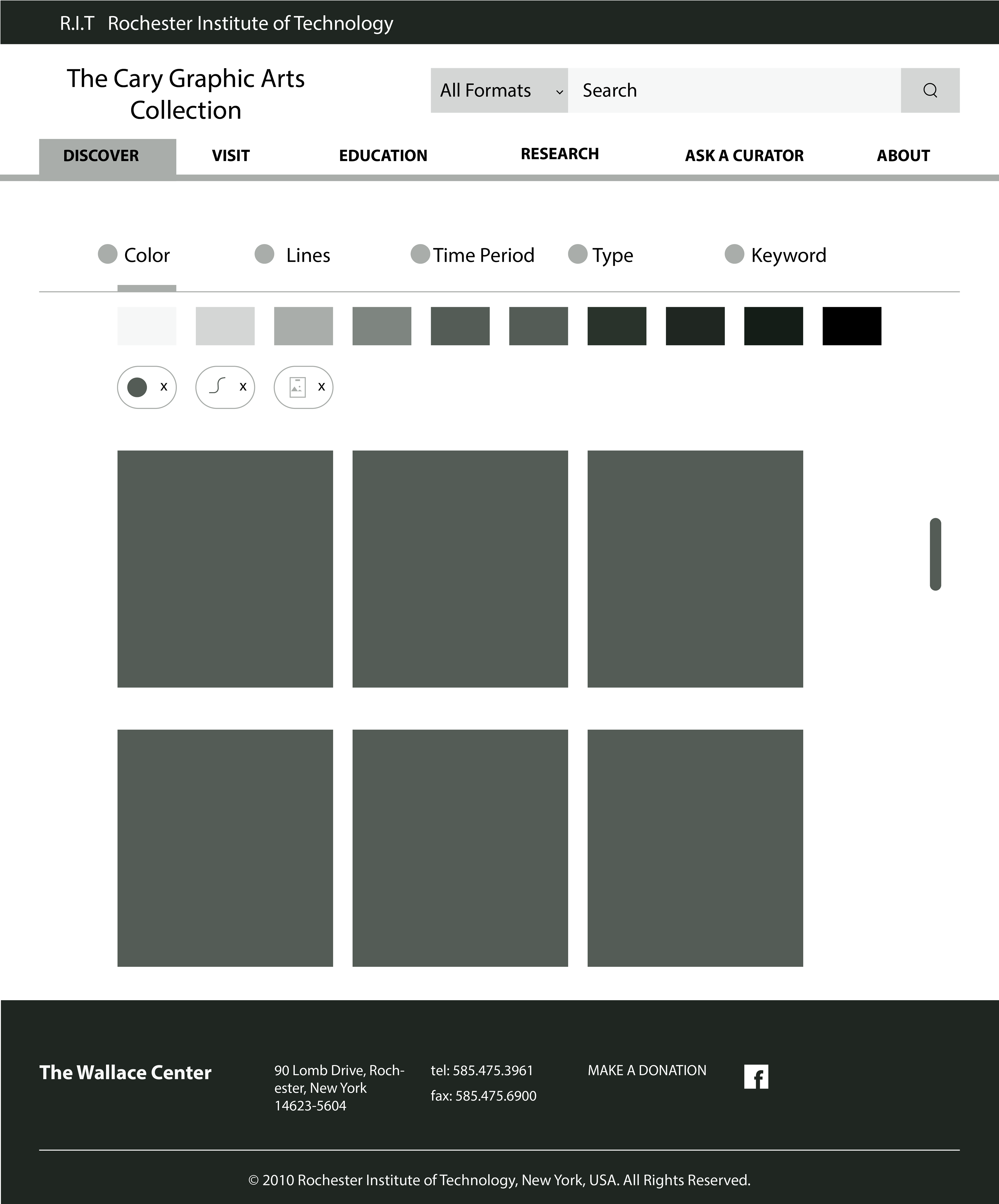 Visual Comps

For my final design I went with a header background color that was present in the original site to make a visual continuity. I wanted it to have a physical paper feel so that the users are reminded that they can visit the artifacts they see online in person. One of my goals was to keep the design feeling sleek and clean.